Membership Comes With Privileges
Inside the exclusive members areas are special opportunities and discounts not available to the public! Get first chance at new products.

Exclusive Information
Our members-only products and services bring you detailed data and instructions on your favorite topics in a user-friendly section away from the general public.
How many nights do you lie awake,  sleepless, wondering if your business is safe from data breaches, ransomware, and malicious activities that put your customer data at risk? How much better would you feel if you had a security industry thought-leader who you could contact to get security right?
"My name is Wolf Halton, and I am here to help."
With over 20 years in the security space, first as a locksmith and then in IT security, I am a Certified Payment Card Industry Professional, and am a Certified ATM PIN Encryption Auditor (CTGA), was Acting Chair of the School of Networking Technology at a technical college, and have written four books on the topics of Hacking and Network Security. I consulted on the project at Capella University to develop their IT Security Masters and Doctoral Programs. I was awarded a commission of Lieutenant Colonel by the Georgia Governor (Nathan Deal) for my work with critical infrastructure and retraining Georgians for well-paid IT networking and security careers. I can show you the right responses to the security issues you have, and the security issues looming in the future.
To become a member of one of my mastermind groups, click on the "Join" button In the Header.
Gold
$47
/ Month
Full Data Access
Exclusive Coupons
Early Product Access
Best Value
Platinum VIP
$1.00
/ 1st Month
Security System Assessment
Full Data Access
Exclusive Coupons
Early Product Access
Merchandise Giveaways
Early-Access Video content
Personalized Swag
($47 / Month 2nd Month & thereafter)
VIP Assessment
$1500
/ Year
Customized Compliance Assessment
Professional Report
Deeply Discounted
MRSP $5900.00
What Members Are Saying:
Wolf's team has the problem solved before we know there is a problem. Every Business needs someone like Wolf on call.
- S.G., Director
Wolf Halton is extremely talented with complex IT Systems. It was a pleasure being a student of his, I have not had a professor with the knowledge and patience he has. He is a dependable friend I have always counted on when I have something I don't understand. He understands my vision where I see my career going and a present influence helping me accomplish my goals.
- L.B., CEO
Quite an unusual approach. Wolf saw areas of improvement where we could see nothing but problems.
- W. B., Network Engineer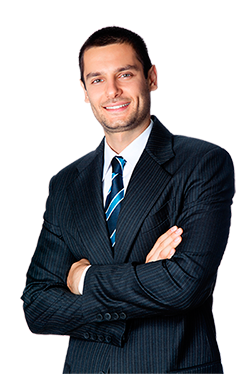 Is your business phone service still in the 1900s? A surprising number of small businesses are running off employee-owned cell phones these days. This is unsafe and can cause your customers confusion. When s customer of prospect gets a call from your company, you need the caller ID to be clearly identifying that the call …
Business Tip 01: Business Phones for Distributed Employees Read More »
Read More

→