"5 Secrets To Cybersecurity They Don't Want You TO Know "
I Will Bet You A Year Of Gold-Level Consulting That: 
• You Are Paying Too Much For CyberSecurity,
• You Are Putting Your Budget (And Trust) Into The Wrong Security Solutions,
• Or You Are Spending Too Little On The Right Security Solutions.
When I was just starting out in IT security, I saw that there was a lot of faith involved in the process. Business owners don't want to have to become experts in IT Security any more than they want to become experts in Heart Surgery. They just want to have the right experts on speed-dial when something goes wrong.
The big problem is that an average person doesn't have the money to put most of the big players in the IT Security Consulting game on retainer.
What most small business people do is try to turn the company that handles break-fix issues into their security vendor. The problem with this is that network security architecture is a completely different animal, and most repair shops are not really equipped to address questions like:
• Are we secure in case disaster strikes?
• Are we aware of the threats coming out every day?
• Are we spending too much on security?
• Are we spending too little on security?
• Are we spending our security dollars in the right place?
• How do we know that?
I am here to be your friend on the inside
I mean, most people out there will continue to bounce around all over the place, getting only bits and pieces of security tactics... and most out there will never be able to piece it all together into a real business continuity strategy either!
Listen — I want you to understand that it is possible to reduce your attack surface by 80% with only a few tweaks to your training and business processes. Many managers hear about the idea of security strategy and write it off as "Gotta be TOO Expensive," and they just bounce from scary thing to scary thing without ever making it make sense. Strategic security is not an unreachable myth or a golden prize that only big corporate players get to have. It's real, and it can be accessible to you.
However, there's a ton of garbage out there... lots of hype and promises... miles of misdirection, and way too many pies-in-the-sky! This can include some amazing products that solve problems YOU DON'T EVEN HAVE!
The fact of the matter is, the day you start creating a strategic security plan, that's the day everything changes for you. That's the day you realize that this is a real thing and all it takes is following a proven system to get there!
Because you see, setting up and following a real strategic security plan is not difficult at all. All it takes is following the steps, one at a time, until all the steps are completed.
Just fill in the blanks and complete the steps. If you're willing to do that, complete those steps and take action, then there's no telling how much you can save in money, reputational damage and sleepless nights, period!
How do you know I can deliver?
I gotta tell you... I've made more mistakes than I care to admit. I've bought or reviewed tons of products and solutions for myself and my clients... wasted tons of time... and have been so frustrated, I wanted to throw my laptop out the window and dump the IT Security business completely!
I spent so much time chasing "magic buttons" and pie-in-the-sky perfect security solutions, that I hate even looking back and thinking about it now.
However — It's easy to do. I mean, it's easy to chase magic buttons because there's so many threats and promises out there... so many things that sound easy and like no-brainers. I know I'm not alone either. Maybe you've even done the same thing. It is easy to be distracted.
Who knows, but I'll tell you this... everything changed for me when I started focusing on Strategy instead of Tactics. I started applying strategy instead of chasing solutions for the scary things I saw on the news. When I started ignoring the "magic buttons" everything changed for me.
I started seeing the world from a different angle. I started realizing that the average people out there (the herd) simply chase "magic buttons" all the time and never stop to focus on the real vulnerabilities that could (and do) sink their businesses!
It's abundantly clear. Millions of people live their entire lives chasing magic buttons only to be disappointed time and time again. It's sad really, but it's also very popular, because it feels like being pro-active and it takes no discipline.
It's no wonder most businesses survive on a mixture of hope, faith and thinking small. It's no wonder most never understand their own vulnerabilities and it's no wonder people complain left and right about everything under the sun, but are taken doen by old, well-known exploits.
The day you put the responsibilities on your own shoulders, stop blaming others, and start building a real security strategy of your own... that's the day everything changes and you start accruing real benefit from your security investments.
I've seen people skyrocket their success practically overnight when they figured this out for themselves!
And, it's not hard either. I mean, starting a business security strategy of your own is very simple, cheap to do and requires no more investment than you are making now.
You don't even need to hire an IT Analyst to do it.
• Can you create a security strategy on your own?
• Do you have the time to put into learning IT Security?
• If you have the right mentor, it can be a breeze!
Most business owners decide to only do what the most prevalent advertising tells them is important about security. They make sure their PCs and servers have an antivirus and malware defense, and they stop there.
It turns out that this is a common behavior among business leaders when it comes to security tools. More than 60% of small and medium business owners admit in surveys that they have been breached, or compromised, but almost no business leaders implement more than about 40% of the security configurations possible on the software they have.
What do you need to do to be on the good side of this line?
If you would like to learn EXACTLY how to implement the software you already own (THE REAL WAY), then now's your chance to get mentored by a real pro.
Don't Be A Headline In The Evening News
I'm quite certain, if you knew a Cybersecurity authority who had saved thousands of businesses from failure because of cyber-attacks, that they would show you how to protect your business and your customers online, too!
You have probably never heard of me before, but that's OK. I'm the real deal and have been teaching people how to do this for years! I am one of the best teachers in the industry and am an all-around laid back, sincere person.
I am rare in this industry too... because I actually do care about your Cybersecurity success.You can tell the minute you attend one of my online training sessions. I am definitely not a "One and Done" kind of guy.
Every two weeks (sometimes more often), I conduct a private webinar training session for my VIP clients. For over an hour, I show everyone in the room PRICELESS techniques, methods and strategies for fighting back against the Cyber-threats you are facing right now.
You get to log in and watch these LIVE-recorded sessions yourself. Plus, if you happen to miss one or two along the way, you always get the recordings of the sessions!
The recordings are powerful because you can watch them over and over again and reference them along the way.
I teach in a very step-by-step manner and have the patience to stay around after each presentation and answer questions too. It's a phenomenal way to master Cybersecurity for YOUR business!
I am great at what I do, and I am willing to "give-back" and show you everything I know about keeping your business safe online. Plus, I'm a bit motivational too. Sometimes, I'll get your blood pumping and your attitude jazzed for getting after it and making a difference in your security.
You are surely in for a treat!
Here's what you get:
• Bi-weekly training/mentoring sessions
• Recordings of the sessions to reference over and over again
• Q and A at the end of every session
• Mentoring on what to do and how to do it
• So much more!
If you have never been professionally mentored, then you should stop everything you are doing and give this a try. Attend some of the sessions and see for yourself just how useful these clinics are.
If you're serious about making your business more secure, then you should jump on board and see for yourself!
Everyone is different and some pick things up faster than others, but what if you were able to start making little changes that could make your business safer by this weekend? What if you could do it this today?
Cybersecurity response is all about following a proven system and sticking to it. That's it. If you can do that, the sky is the limit and there's no telling how your world could change when you stop playing small to avoid being noticed by the bad guys.
But — I can certainly tell you that there are plenty... thousands of people out there benefiting from following the Cybersecurity Strategy systems I am going to teach you!
I can tell you that these are ordinary people, from all walks of life, people just like you and me, who have gone on to significantly change their business workflows and even their income potential, quickly!
I mean, even teenagers can learn to make their internet experience safer... other regular people... people who own all kinds of businesses from fast food joints... malls... gas stations... janitors... engineers... bookkeepers... you name it!
You can do this too. Just find a teacher... find a proven system to follow... and follow it! Stick to it. Master it. Do all that and everything can change for you forever. Your Cybersecurity and income may never be the same again. It is possible and has been done.
Gold
$47
/ Month
Full Data Access
Exclusive Coupons
Early Access
Best Value
Platinum VIP
$1.00
/ 1st Month
Security System Assessment
Full Data Access
Exclusive Coupons
Early Product Access
Merchandise Giveaways
Early-Access Video content
Personalized Swag
($47 / Month 2nd Month & thereafter)
VIP Assessment
$1500
/ Year
Custom Compliance Assessment
Professional Report
Deeply Discounted
MSRP $5900.00
This Looks Too Good To Be True!
Well, that's the best part of all.
Normally, I earn over $10,000 a month for Cybersecurity mentoring. I'm a high-level security architect and consultant. I work full-time in the banking and finance niche and write best-selling books about hacking and security.
In other words, I am offering a valuable opportunity for you.
But — since I want to give back to my small-business roots, I am doing group mentoring for a small number of people, and you might be lucky enough to be one of those chosen. Working in a group setting lets me provide this mentoring to you for far less than what I normally charge.
Look, you are not ever going to find anything as powerful as this for this rate, so you'll need to take quick action if you want your seat at my clinics.
I have no idea how long I am going to allow this opportunity to stay open, but I can tell you that my clinic will be available to a small group, so I can provide the type of service my members deserve. Jump on this if you are at all remotely serious about keeping your business secure.
Today, you can get My VIP mentoring for only $47 per month!
In My View, You Really Can't Afford Not To Take Me Up On This!
In My View, You Really Can't Afford Not To Take Me Up On This!
Just because seats are limited (only so many fit in an online conference room), your taking quick action is important. I'm serious. If this is full tomorrow, please do not get upset that it's gone. I have to be stern when I tell you, I am not sure when I can schedule this again.
Take action before it's gone. Don't be one of the people kicking themselves for missing out.
I promise you a 100% no-haggle guarantee.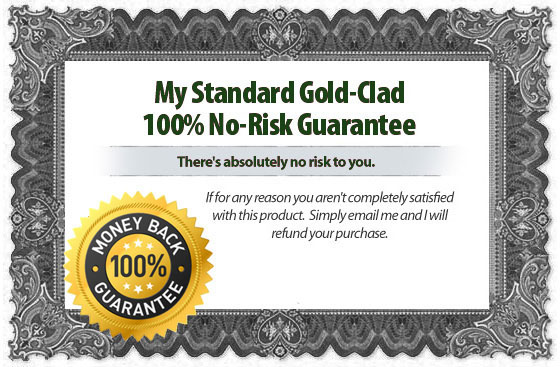 If for any reason, or no reason at all, you decide that you are not delighted, your money spent will be cheerfully refunded.
Yours, Sincerely
Start Getting Professionally Mentored By A Cybersecurity Authority Right Now!
Gold
$47
/ Month
Full Data Access
Exclusive Coupons
Early Access
Best Value
Platinum VIP
$1.00
/ 1st Month
Security System Assessment
Full Data Access
Exclusive Coupons
Early Product Access
Merchandise Giveaways
Early-Access Video content
Personalized Swag
($47 / Month 2nd Month & thereafter)
VIP Assessment
$1500
/ Year
Custom Compliance Assessment
Professional Report
Deeply Discounted
MSRP $5900.00
PS: Please Don't Miss this chance to improve your Cybersecurity posture dramatically
Another order link/button
PPS: For the first 50 new members, I will throw in my bestselling book about the top three cybersecurity problems that hackers and vendors don't want you to know.
PPPS: And those three secrets they don't want you to know. The three factors that have been present in 80% of the data breaches in the last decade are:
Weak or stale passwords
Insecure administrator logins
Unpatched or obsolete software & operating systems